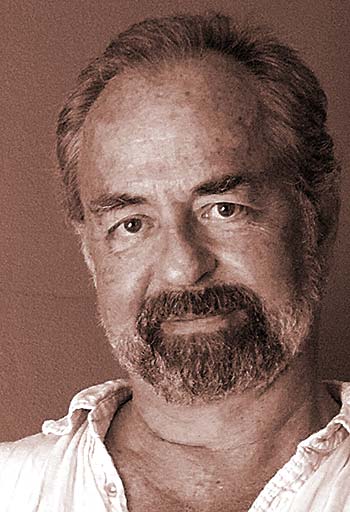 The landscape of the human form holds endless fascination for me. Even at rest, the body's rivers flow, its mountains rumble. This is the essence of life, and exploring it is one of my greatest joys. —Alex
---
ARTIST STATEMENT
I've never shied from a blank sheet of paper. Because I have no expectations, I can savor the anticipation of discovery.
Drawing from life is exploration: How are muscles beneath the skin wrapping over bone? How is gravity's effect most pronounced? Why does that scapular plane delight my eye?
My drawings reflect my love for and fascination with the human form.
BIOGRAPHY
Born in 1962 to itinerate educators, my earliest memories are of drawing. From kindergarten through high school, every test paper I submitted ended up more decorated than when I received it.
My formal art training consisted of a year at a local community college studying under retired illustrators from the automobile industry and two years at Ringling School of Art and Design in Sarasota, Florida. My informal training consists of years of wandering the great museums of Europe. The Louvre is like a second home.
I've made my living, to varying degrees, from my art since I was 16. I have drawings and paintings in private collections in the US and abroad; I've executed large murals and erected monumental public scupture; I've sold illustrations to national publishers and to international corporations. More recently, I've been conducting workshops in the US and abroad - see UndrawingWorkshop.com.
When I'm not drawing figures, I draw in my pen & ink journal: www.AlexDrawsLines.com.