How to Buy
Buying Alex's prints or originals is easy: To buy online, browse the galleries, click an image you like. Below the enlargement will be buttons to add a print or original to your cart.

As you're browsing, look for the cart icon at the top of your screen; click it to edit its contents or to proceed to checkout.
If you'd rather see them in person before buying, contact us to schedule an appointment to visit Colourfield, Alex's studio in Asheville, NC.
Prices
Original drawings vary from $200 to $900 or so. Sometimes we'll have a sale and prices on certain categories will be discounted. Prints typically come in three sizes; large, medium, and small. Prices are in US Dollars..
Shipping
All drawings, originals and prints, are carefully shipped in 3" diameter heavy-duty mailing tubes, without mattes or frames. Flat shipping is available by special arrangement for an additional charge.
Standard shipping is FREE within the United States; priority shipping is $15. This is for up to 4 originals or up to 12 prints. For higher quantities, please contact us to make arrangements. Please allow 7-10 business days for standard delivery, less for priority.
For foreign destinations, standard shipping (Express International Service via the US Postal Service) is $25; delivery time is estimated at 7-21 days, depending on destination. For expedited, Priority International Service, 6-10 days, shipping is $50. Note that you are responsible for any custom or duty fees in your country.
All amounts are in US dollars. Sales Tax will be charged on shipping destinations within North Carolina.
Returns are accepted pre-postpaid up to 30 days after delivery. For more details, consult our FAQ.
What Size Do I Need?
It depends on where you are thinking of displaying your print or original. Below are a few examples.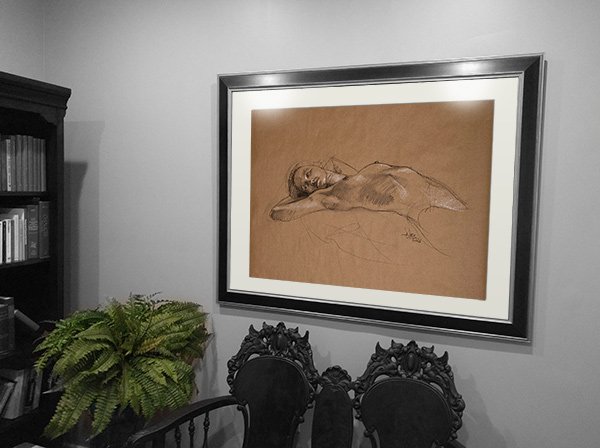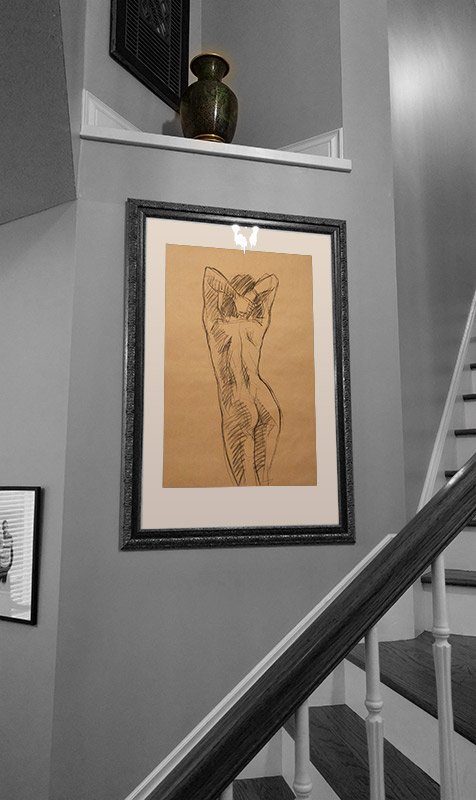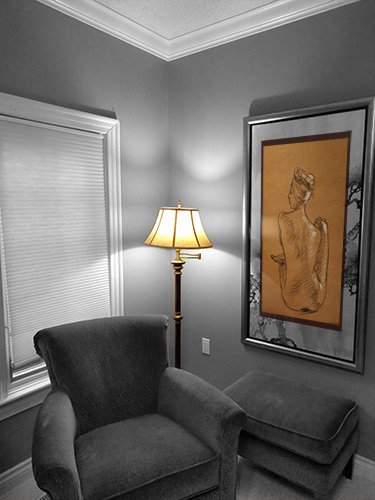 Preservation
Originals are executed in soft charcoal and/or pastel on various papers, then set through the liberal application of spray fixative. Matting and framing with UV-reflective glass will extend its life considerably. Care should be taken to avoid exposure to direct sunlight, as UV rays will degrade the paper.
Prints are high-quality giclee reproductions on low-acid paper. While not as prone to damage from light and moisture as the originals, they should be treated similarly to ensure maximum longevity.
Commissions
Offers for commissions will always be considered. Please contact me and we'll discuss what you have mind.
Questions?
Please read our FAQ.